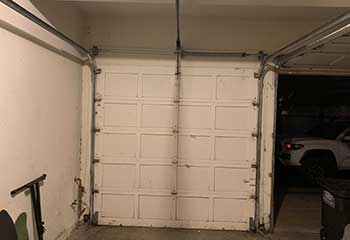 Spring Replacement
Customer Issue: One of the extension springs of this customer's garage door was frayed, and rattling loudly during operation.
Our Solution: Opening and locking the door to remove the tension, our team slowly released the caps and took the springs off of their extension cables. After cleaning and oiling the cables, they put new springs on and sealed the caps on to test the garage door balance and movement speed. It passed with flying colors.
Elizer Fortanitz
- Dacula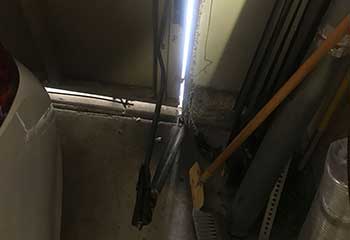 Garage Door Troubleshooting
Customer Issue: This customer's garage door sometimes failed to close, or reversed unpredictably mid-descent.
Our Solution: After testing the door and checking for mechanical causes, our team looked at the sensors and found that one of them had a badly frayed wire coming from the lens. The sensor was replaced, and the problems stopped.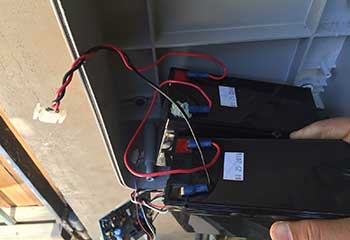 Chamberlain Opener Repair
Customer Issue: Broken opener.
Our Solution: The customer's Chamberlain C410 opener was having problems, so we disconnected it in order to look into what was causing the problem. The issue was that the sensor had been damaged, so we repaired it then tested to ensure it worked.
Scott Parker
- Lawrenceville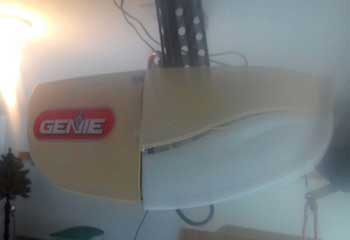 Genie Opener Replacement
Customer Issue: Opener needed to be replaced.
Our Solution: After assisting the customer in deciding on a Genie 38958V opener to replace the other model they already had, we set about disconnecting the original opener from the system to make way for the new one.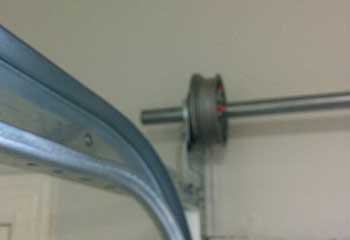 Track Replacement
Customer Issue: Track needed to be replaced.
Our Solution: After marking and measuring where the original track was, we took down the springs and garage door itself to remove the old track. Then, we installed the new one in and ensured it was aligned properly.
Drew Hutagalung
- Lawrenceville